Compassion Australia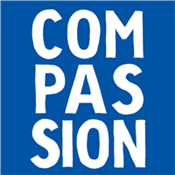 Fundraise, donate & share to show your support
Compassion is an international Christian child development and child advocacy ministry committed to working in partnership with local churches around the world to foster the spiritual, economic, social, physical and emotional development of children living in extreme poverty in over 26 developing countries. Compassion seeks to release children from poverty in Jesus name. Visit www.compassion.com.au to find out more.
Fundraising Opportunities
Supporters
Supporter Name
Amount
Message
No records to display.
Displaying items 0 - 0 of 0