Half the Sky Foundation Australia Ltd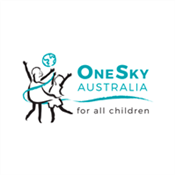 Fundraise, donate & share to show your support
Half the Sky was created in order to enrich the lives of orphaned children in China. Inside the institutions where the children live, we provide model programs and caregiver training designed to offer loving, family-like care to children of all ages and abilities. It is our goal to ensure that every orphaned child has a caring adult in her life and a chance at a bright future.
Fundraising Opportunities
Latest Supporters
Shiying Wu $318.00
Firefly Millward Brown $300.00
Highest Supporters
Anonymous $1000.00
Cristin Balog $350.00
Supporters
Supporter Name
Amount
Message
No records to display.
Displaying items 0 - 0 of 0