LANDCARE AUSTRALIA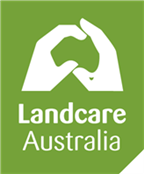 Phone:

02 9412 1040

Email:

Web:

Address:

PO Box 5666 West Chatswood NSW 1515
Fundraise, donate & share to show your support
Our Role & Purpose:
Landcare Australia is the leading not-for-profit organisation responsible for growing and supporting the Landcare movement to protect, restore and sustainably manage our natural environment and its productivity. We do this by raising awareness, brokering partnerships and raising funds from individuals, corporate and philanthropic sources. We also support Landcare projects by distributing funds and overseeing major projects, act as a resource and knowledge sharing hub and work to educate the community, schools and students about Landcare.

Landcare Australia supporting the Landcare Movement:
* Raised over $1.9m in funding from companies, philanthropists and individuals to support the Landcare movement in FY2014
* 516 Landcare on-ground projects supported and funded, including 251 Junior Landcare projects in FY2014
* Over 5,000 Landcare & Coastcare groups and 11,000 education providers and schools are registered on the National Landcare Directory

Landcare is a grassroots movement that harnesses individuals and groups to protect, restore and sustainable manage Australia's natural environment and its productivity. It had its genesis in initiatives to improve agricultural productivity through sustainable land management. The movement has grown from this to a broader focus on sustainable management of all of Australia's natural resource assets and now encompasses individuals and groups across the whole landscape from coastal to urban and remote areas of Australia.

With over 6000 Landcare and Coastcare groups nationwide there is likely to be a group near you, possibly working on a project right under your nose. Volunteers range from kids to retirees, surfers to farmers and CEO's to students. United by a shared desire to create positive change in their communities, these individuals recognise that as a group their efforts have greater impact.

The success of the Landcare "bottom up model" can be attributed to the inspiring contributions made by the passionate individuals who make up Australia's Landcare movement. Their sense of stewardship, enduring commitment and deep appreciation for our natural environment is why Landcare exists today. Its people are its greatest asset. Thank you to all Landcare volunteers, fundraisers and donors -  including the many employees supporting and donating via our workplace giving program.

For more information on Landcare and Landcare Australia visit www.landcareonline.com.au
Fundraising Opportunities
Latest Supporters
Brett Wilson $30.00
TseWei Chang $30.00
Top Teams

From local produces to beautiful dishes: a lazy fundraising afternoon at Tartuca to help our farmers
$1400.50
Highest Supporters
Michael Seyffer $1000.00
Datacom $500.00
Supporters
Supporter Name
Amount
Message
No records to display.
Displaying items 0 - 0 of 0