YOUR MONEY IS GOING TO:

Hudson Institute of Medical Research is a world leader in reproductive and baby health and a leading centre for research into infection and innate immunity, now closely tied to the latest new developments for cancer treatment, and home to more than 400 high-achieving career scientists and postgraduate students.
 
Hudson researchers are committed to delivering discoveries and innovations to protect health and wellbeing at every stage of life. Our clinical collaborations and partnerships make us uniquely positioned to translate our work into new treatments, preventions diagnoses for some of the most challenging contemporary health problems.  
 
Your support will make a real difference to improving healthcare today and for generations to come.
You are secure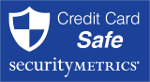 We Accept


Processing Payment. Please wait...