YOUR MONEY IS GOING TO:

Cultivating Community is about people, communities, gardening, farming, the environment and food. Established in 1998, we are a non-profit organisation based in Melbourne, Australia 

Our mission is to work with diverse and low-income communities to create fair, secure and resilient food systems. 

Our key purpose is to provide relief from poverty for public and community housing tenants and others living in poverty in Victoria through improving access to healthy, affordable, culturally appropriate food.
You are secure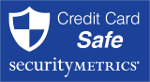 We Accept


Processing Payment. Please wait...