YOUR MONEY IS GOING TO:

The mission of the Warren Bonython Heysen Trail Foundation (WBHTF) is to identify, raise funding for and oversee implementation of projects and initiatives to enhance the natural environmental and ecological attributes of land and other natural assets on, or adjacent to, the Heysen Trail and other significant walking trails in South Australia.
The immediate priorities are greening activities and a small R&D pilot project to develop a satellite based methodology to remotely monitor the water levels in the tanks along the Heysen Trail.
You are secure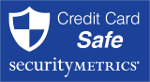 We Accept


Processing Payment. Please wait...