YOUR MONEY IS GOING TO:

Autism Tasmania was started by a group of committed parents in October 1992. Today we are a government funded, professional not-for-profit organisation. Autism Tasmania's role is to provide education, support & practical help to people on the autism spectrum through its state wide Autism Support Service. The Association also helps parents and carers of young children on the autism spectrum, as part of the Commonwealth Government's Helping Children with Autism initiative. In addition to public seminars, workshops and conferences, Autism Tasmania also offers generic and customised fee-for-service training and consulting services to organisations in the health, education and disability sector. Autism Tasmania is an incorporated association under Tasmanian legislation. It is also endorsed by the Australian Taxation Office as a deductible gift recipient [DGR] and an income tax-exempt charity [ITEC]. Donations over $2 to Autism Tasmania are tax deductible.
You are secure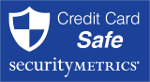 We Accept


Processing Payment. Please wait...