YOUR MONEY IS GOING TO:
The Think Pink Foundation is an independent, volunteer based charity that dedicates its efforts and the funds it raises to provides physical, psychological and emotional support for people diagnosed with breast cancer.
 
The Foundation proudly supports breast cancer patients through its unique state-of-the-art, independent and non-clinical facility called The Living Centre where the focus is on wellness rather than illness. The Living Centre provides holistic support totally free of charge to patients, their families and carers at any stage of their journey with breast cancer including wig bank, therapeutic massage, yoga and counseling with our highly experienced and qualified Breast Care Nurse.We also have a "Supporting Blokes" program of group sessions specifically designed to support the partners of Breast Cancer patients. 
 
No doubt, you too have been touched by the effects of breast cancer. If not a member of your family, you will know of someone's mother, daughter, sister, wife or best friend who has been affected. One in eight Australian women will be diagnosed in their lifetime which means approximately16,100 women will be diagnosed with breast cancer nationally this year. One per cent of all cases diagnosed will be men.
 
Whilst research is continuing in the quest for a cure, there are very real needs for those women and men now living the fight for survival. When you are undergoing chemotherapy and/or radiotherapy, it's hard to hold down a job. The bills continue to roll in. The struggle to live is compounded by the struggle to survive, we are raising funds to set up a Pink Fund where people with breast cancer can send us their bills and we help them with emergency grants. It will take a lot of people like you to help us help them.
 
People who live in the country have the added challenges of coming to the city for treatment, Think Pink has a beautiful two bedroom apartment on site for families undergoing treatment which is available to VPTAS qualified patients free of charge (bookings essential). Simply put, the Think Pink Foundation enables a better journey through breast cancer.
 
Thank you for your help.
You are secure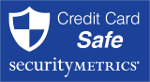 We Accept


Processing Payment. Please wait...